---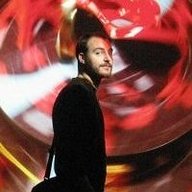 ---
Risonanza
---
---
---
Project #28863
Published on
---
This series unearths the unique and energetic rhythms found within simple repetitions. Using distinct minimalist components, the algorithm patterns, contorts, and intertwines geometries to reveal rich and vital maximalist compositions. The explorations of Risonanza revels in the quirks that emerge through this process, seemingly with spontaneity. They invite us to identify and savor the underlying simplicity of a common language that resides amidst all manners of imperfections, randomness, and intricate complexities we perceive around us.

Embodying the equilibrium between simplicity and intricacy, these works represent the dance between the innate harmony of existence and life's unknown paths. This balance of forces provides a simple and joyful invitation to attune to the energetic, complex, and singular harmonious essence of each work of art – an embodiment of the eternal resonance that courses through the universe.


—————

TENDER x whitekross
September 2023

Risonanza is Italian for Resonance, and is a generative art series created by Alessandro Fiore (AKA whitekross) in collaboration with Adam Berninger of Tender.

—————


Key commands:

1 = 2000x3000
2 = 4000x6000
3 = 6000x9000 (Dependent on your browser limitations, tested on Safari (Mac))
s = Save at current resolution


License:

See LICENSE.md in live view for details.
---
---
---
---
---