---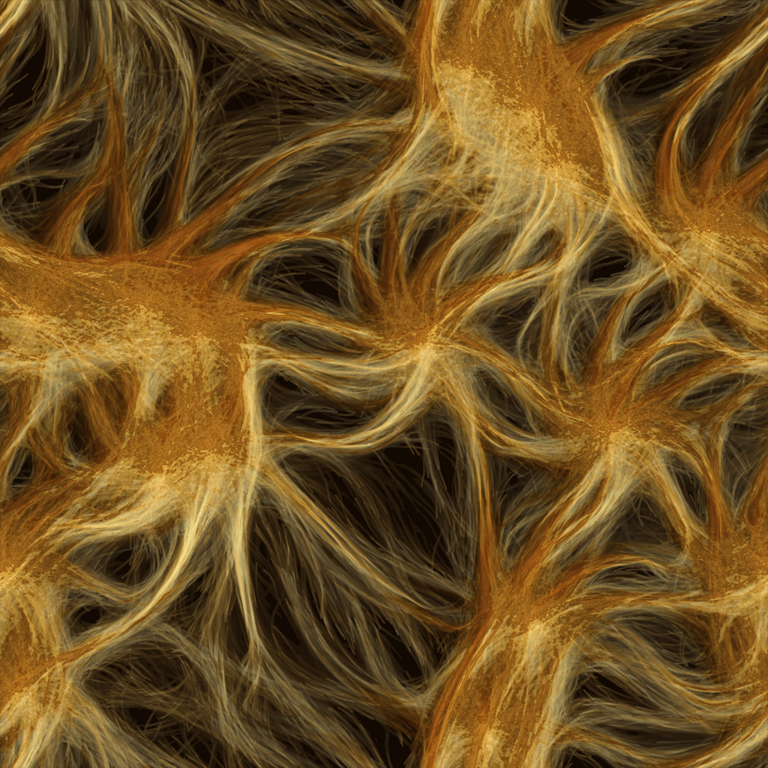 ---
coalescence
---
---
---
Project #26732
Published on
Animated
Interactive
Prerendered components
---
coalescence is a real-time interactive particle system. Tens of thousands of agents of multiple distinct species interact, cooperate, and compete with one another. Each agent leaves a trail as it moves, and reacts to the trails left behind by other agents, creating complex emergent structures.

Click and drag to erase trails, forcing the agents to rebuild their patterns anew.

Press "s" to save a screenshot.

You can use the url parameter "resolution" to set a fixed simulation resolution, e.g. "?resolution=4096". This can be used to capture high-quality screenshots.
---
Price
6
Minting opens
(1)
Royalties
10.0%
(1)
Tags
abstract
stigmergy
physarum
bacteria
particles
webgl
realtime
---
Metadata
open in new tab
(0)
---
---
---
---
---