---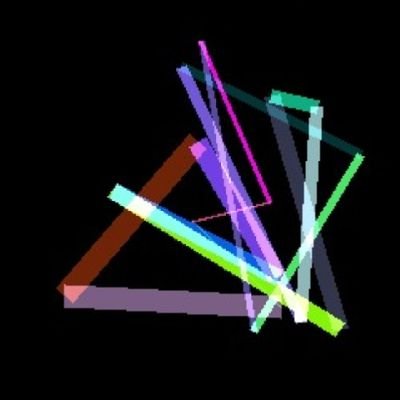 ---
Minimal
---
---
---
Project #29468
Published on
---
Exploration of colors and patterns based on triangles, utilizing the minimalist principles of the Bauhaus school as a tool.

Press [s] to download the image in PNG format

Created with the excellent p5.js and spectral.js
by RosbelDev
---
Minting Instructions
The instructions are quite intuitive:

Seed: controls the distribution of triangles and colors.
Theme: choose between light and dark themes.
Grid: modifies the quantity of triangles in the grid.
Margin: adjusts the margin with which it will be drawn.
Color palette: selects the color palette.
Stroke: shows/hides the stroke of the triangles.
Frame: shows/hides the canvas frame.
---
Price
2
Ticket Grace Period
3 days
(1)
Royalties
20.0%
(1)
Tags
generative
minimalisticart
abstract
p5js
javascript
---
Metadata
open in new tab
(0)
---
---
---
---