---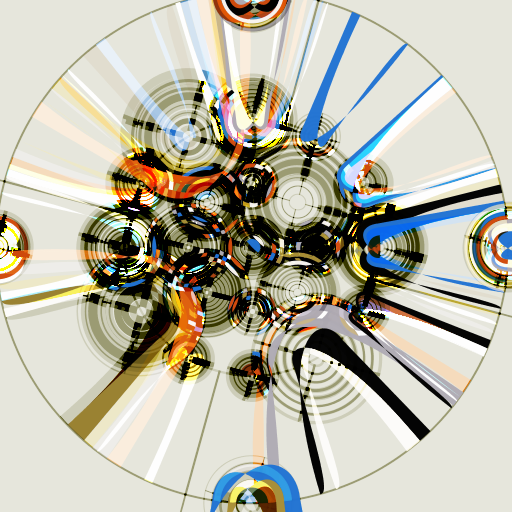 ---
contrapuntos
---
---
---
---
Musical counterpoint is to me an abstraction of the layered, intertwining rhythms of every activity we carry on in our lives. With a global tempo typically set in days, we fit all sorts of temporal structures where our joys and fears live and play out over the span of our lives. This series is a metaphorical transposition of the musical counterpoint into a visual space, sometimes with repeating patterns, sometimes with broken structures, sometimes isolated notes / hours / souls.

Artwork by Marcelo Soria-Rodríguez, @msoriaro. Made with p5js & glsl.

25% of the proceedings in the primary sale once the project is sold out will go to Project Lighthouse, an initiative by Sultan Akif to foster self-sustainable communities in impoverished regions of the world by empowering the youth with access to education and career-long mentoring. See https://libraryinaweek.com/collections/project-lighthouse for more info.
---
Price
5
(1)
Royalties
15.0%
(1)
Tags
geometric
counterpoint
iillucid
glsl
p5
---
Metadata
open in new tab
(0)
---
---
---
---
---